****** HOVER OVER AND CLICK ON EACH EVENT TO LEARN MORE *****
12 – 6:45pm The Art of Your Soul: Sacred Tools for Awakening the Dream Seer Within
August 18, 2019 @ 12:00 pm

-

6:45 pm

$125
NIGHTLY DREAMS CARRY THE SEEDS OF YOUR SOUL'S WISDOM. Come learn how to harvest them through the language of art.
The Art of your Soul workshop is an extraordinary journey of the soul, weaving your intimate dream life with an intuitive artistic expression and welcoming the presence of the spirit world to participate along side us.
Three Amazing Workshops in One Dream Art-Spirit Adventure!
DREAM HARVEST
In the beginning, dream stories may feel like tightly woven flower buds that seem beyond your reach for gathering the treasures held within them. Your attentiveness is what inspires your dream stories to unfold their beauty and reveal their inner wisdom. The kindness you give even the smallest of dream fragments, helps you learn the nature of your dreams and how your soul communicates with you.
ARTISTIC EXPRESSION
"Go confidently in the direction of your dreams! Live the life you've imagined." ~Henry David Thoreau
One of the most important and transformational spiritual practices for achieving a well lived and examined life is to explore your dreams for harvesting the seeds of wisdom offered by your Soul. During our afternoon together, you'll learn how to bring your dream stories to life, through Intuitive Art.
Tami will share tools for creating freely without fear, for practicing trust, how to stay in your body while creating, and for navigating your inner critic.
SPIRITUAL CONNECTIONS
Dream discovery practices, teach you how to interact with your dreams both in your sleeping and waking states and how to apply that wisdom for living the life you've imagined. It's through your personal practice that your dreams become living oracles, seamlessly operating between two worlds.
We'll complete our day's journey by inviting guests to share their artistic creations and the seeds of wisdom revealed. Together, we'll invoke the presence of the spirit world for delivering messages of wisdom and support for your dream and artistic expression.
WORKSHOP FEATURES
Learn more about the structure of dreams

Learn how to explore dream fragments as living oracles.

Re-enter dream fragment scenes for greater insights

Learn how to identify the energy of dreams for a greater mind-body-soul connection.

Receive a complimentary 50-page dream journal workbook for dissecting and interpreting your dreams

Participate in meditations for dream exploration and awakening your intuitive artist.

Discover tools for navigating your inner critic

Learn how to be in your body while creating artistically

How to create freely without fear

Learn healthy emotional expression tools
Begin to access communication on the soul level (or higher-self)
Learn tools for "practicing trust" in your daily life
Join a final class spirit demonstration by Elle and Tami. They'll use guests' art work as a gateway for connecting with loved ones in spirit for receiving messages and greater insights about your chosen dream and its artistic expression.
PRE-REGISTRATION REQUIRED! Click HERE to reserve your spot!
Expert Guides Lead You to Discovery
Elle & Tami are your guides for helping you discover more about the hidden treasures in your dreams and accessing your Soul's wisdom. You'll participate in creating an intuitive artistic creation for bringing your soul's wisdom to life.
Your workshop ticket includes all art materials, the 50-page dream journal workbook, luncheon and refreshments.
We look forward to our journey together!
Warmly,
Elle Gulotta and Tami Bensen
ABOUT ELLE GULOTTA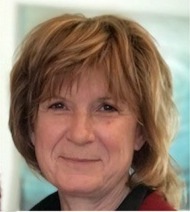 Healing Medium, Teacher, Dream Practitioner and Certified Grief Specialist
Elle is a dedicated lightworker of the Soul and a pioneer for the Spirit World. She is currently in her 5th year of mentoring with British Medium & Teacher, Tony Stockwell and has trained with several well-known mediums from around the world.
Elle received her certification from the Grief Recovery Institute in 2015 as a Grief Specialist. She is a hospice volunteer focusing on end of life soul work for helping her clients transition from this life to the next. Elle brings her experience and wisdom from a life-long explorer of dreams as a spiritual practice.
Her primary fields of study include mediumship, soul and psychic work, soul wellness and medical intuition, grief recovery, dreams, healing, and end of life soul care. She currently has a private practice, teaches spiritual development classes, and hosts workshops each year in the Pacific Northwest. Her body of work is offered both in person and online.
ABOUT TAMI BENSEN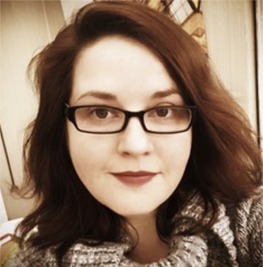 Tami is a natural Intuitive who specializes in reconnecting clients to their own internal guidance system. She has designed a simple yet powerful process to help you navigate your own journey, in your own time. She has a very unique way of allowing others to feel at home within themselves, wherever they are, at any given moment. Tami calls herself an Intuitive Artist because she combines her intuitive gifts as a lightwkrker, with her own unique soul's calling. "Intuitive art", as she describes it, is the process of letting go of self judgment to truly trust yourself. She teaches clients how to use intuition to improve their everyday lives. Understanding intuition can reduce worry, improve sleep patterns, and increase confidence. You can make better decisions and remove your self-doubt with "Everyday Intuition" packages, as well. She joyfully guides private or group Intuitive training sessions and readings. On Facebook @IntuitiveArtSeattle or IntuitiveArtSeattle.com.
Purchase your tickets HERE